CV-Joint boot kit
Everything always included - satisfied customers assured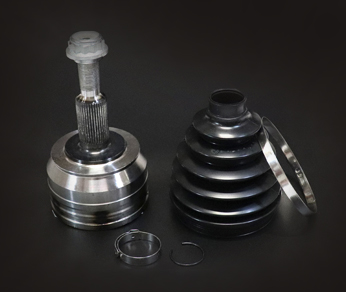 Constant-velocity joint, also called homokinetic or CV-joint are mainly used in front wheel drive vehicles. Modern vehicles with rear wheel drive and independent rear suspension often use CV joint at the end of the rear axle half shaft.
CV-joint is the connection transmitting forces from engine to wheels, at the same time enabling the wheel to steer and suspension to compress.

Our CV-Joints are made of selected quality steel and produced through a carefully controlled manufacturing process. We deliver complete kits, including CV-Boot, steel CV-Boot clamps, all necessary assembly details and mounting instructions. All CV-Joints are delivered with special purpose CV-Joint grease.

All CDX CV-Joints are brand new. The majority of CDX CV-Joints are pregreased, which greatly reduces initial wear, increases life, and facilitates mounting.
 All CV-Joints undergo a careful verifying-process before being taken in production.